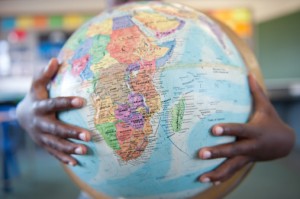 Preventing transfusion-transmitted infections such as hepatitis B (HBV) and hepatitis C (HCV) is important to ensure a safe blood supply.
The United States Centers for Disease Control and Prevention recently summarized HBV and HCV surveillance data from the past decade in sub-Saharan Africa. Between 2000 and 2011, the median number of blood donations increased to over 86,000 units per country. Additionally, the number of countries screening at least 95% of donations increased from 76% to 94% for HBV and 34% to 86% for HCV. During the same time period, the median percentage of hepatitis marker-positive blood donations decreased from 7.1% to 4.4% for HBV and 1.4% to 0.9% for HCV. Overall, this report highlights that many sub-Saharan African countries have made significant progress with screening for HBV and HCV.
Reference
1. Apata IW, Averhoff F, Pitman J, Bjork A, Yu J, Amin NA, Dhingra N, Kolwaite A, Marfin A, Eis officer CDC. Progress toward prevention of transfusion-transmitted hepatitis B and hepatitis C infection – sub-saharan Africa, 2000-2011. MMWR Morb Mortal Wkly Rep 2014;63: 613-9.