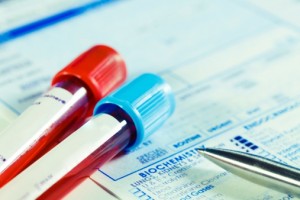 Almost three quarters of cardiac surgery patients at the Cleveland Clinic develop hospital-acquired anemia. In a recently published paper, physicians analyzed phlebotomy draws and volumes from 1,867 cardiac surgery patients and determined that high volumes of bloodletting contributed to patient anemia.
More than 221,000 laboratory tests were performed with an average of 115 tests per patient. The most common tests were blood gas analyses, coagulation tests, complete blood counts, and metabolic panels. The medium phlebotomy volume drawn during a patient's hospital stay was equivalent to one unit of blood (454 mL, IQR of 270-813 mL), with most of the blood drawn in the ICU. Higher phlebotomy volumes and longer hospital stays were associated with increased red blood cell transfusions. Smaller phlebotomy tubes, batching tests, point-of care testing, and eliminating discarded blood in arterial lines may help to reduce hospital-acquired anemia.
Reference
1. Koch CG, Reineks EZ, Tang AS, Hixson ED, Phillips S, Sabik JF, 3rd, Henderson JM, Blackstone EH. Contemporary bloodletting in cardiac surgical care. Ann Thorac Surg 2015;99: 779-84.