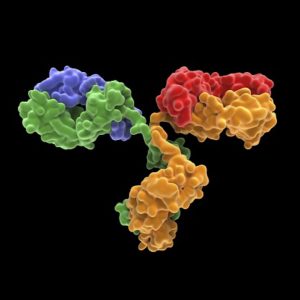 Although intravenous immunoglobulin (IVIG) use is documented to treat a wide range of severe disorders in adults, IVIG use in neonates is not well-characterized. A retrospective study recently published in TRANSFUSION describes IVIG use in neonates in the NICU at one Canadian hospital.  Only 37 neonates received IVIG over 11 years.  The predominant reason for IVIG use was hemolytic disease of the newborn (n=23); other reasons included sepsis (n=8), necrotizing enterocolitis (n=2), glucose 6-phosphate dehydrogenase deficiency (n=2), and two patients had clinically significant antibodies without hemolysis.  Six patients died—five septic neonates and one neonate with necrotizing enterocolitis.  Although complete blood counts were performed in all neonates given IVIG, only 28 (76%) had blood film tests performed, which is crucial for determining the etiology of hyperbilirubinemia and whether IVIG use is appropriate.  Further research is needed to determine the appropriate use of IVIG in neonates.
Reference:
Lieberman L, Spradbrow J, Keir A, Dunn M, Lin Y, Callum J. Use of intravenous immunoglobulin in neonates at a tertiary academic hospital: a retrospective 11-year study. Transfusion 2016.
Transfusion offers CME credit for this study! Log on at www.wileyhealthlearning.com/trf.