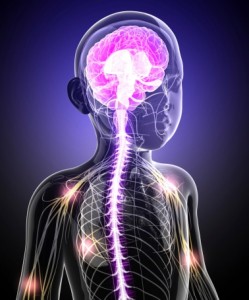 Silent cerebral infarcts occur in approximately one third of children with sickle cell anemia and are associated with lower IQ and an increased risk for stroke.
A randomized clinical trial published in The New England Journal of Medicine, observed children (5-15 years old) with sickle cell anemia and at least one silent cerebral infarct with no abnormalities. Each participant received either standard care (N=97) or a monthly blood transfusion (N=99). After a median follow-up period of three years, 14% of the observation group and 6% of the transfusion group had either a stroke or a new or enlarged silent cerebral infarct. Although regular blood transfusions significantly reduced the risk of strokes or recurrent silent cerebral infarcts, transfusion reactions and alloantibody formation occurred at least 4 times more often in the transfusion group compared to the observation group. More research is needed to identify children with sickle cell anemia who stand to benefit the most from regular blood transfusions.
References
1. DeBaun MR, Gordon M, McKinstry RC, Noetzel MJ, White DA, Sarnaik SA, Meier ER, Howard TH, Majumdar S, Inusa BP, Telfer PT, Kirby-Allen M, McCavit TL, Kamdem A, Airewele G, Woods GM, Berman B, Panepinto JA, Fuh BR, Kwiatkowski JL, King AA, Fixler JM, Rhodes MM, Thompson AA, Heiny ME, Redding-Lallinger RC, Kirkham FJ, Dixon N, Gonzalez CE, Kalinyak KA, Quinn CT, Strouse JJ, Miller JP, Lehmann H, Kraut MA, Ball WS, Jr., Hirtz D, Casella JF. Controlled trial of transfusions for silent cerebral infarcts in sickle cell anemia. N Engl J Med 2014;371: 699-710.
2. Steinberg MH. More blood for sickle cell anemia? N Engl J Med 2014;371: 775-6.