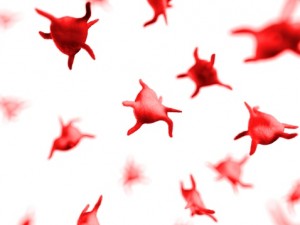 In the United States, over two million patients receive platelet transfusions each year either prophylactically to reduce the risk of bleeding or therapeutically to control active bleeding.
A new systematic review from 17 randomized clinical trials and 55 observational studies summarizes the platelet transfusion literature focusing on dosage, transfusion thresholds and clinical conditions. The new AABB platelet transfusion guidelines are based on this systematic review. The systematic review also highlights that further research, especially for invasive procedures, is needed to optimize the transfusion of platelets.
References
1. Kumar A, Mhaskar R, Grossman BJ, et al. Platelet transfusion: a systematic review of the clinical evidence. Transfusion 2015;55:1116-27.
2. Wiegmann JD, Mintz PD. The growing role of AABB clinical practice guidelines in improving patient care. Transfusion 2015;55:935-6.
Transfusion offers CME credit for this study! Log on at www.wileyhealthlearning.com/trf.