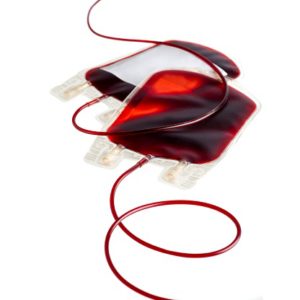 The AABB Blood Collection, Utilization, and Patient Blood Management Survey and the U.S. Department of Health and Human Services National Blood Collection and Utilization Survey (NBCUS) from 2013 have recently published their findings in TRANSFUSION. Both surveys reported fewer blood collections and transfusions in 2013 compared to 2011.  Compared to 2011, whole blood (WB) and red blood cell (RBC) collections decreased 12.1% as reported in the AABB survey; 13.6 million units were collected in 2013 compared to 15.5 million units in 2011 (p<0.0001).  Similar results are reported in the NBCUS.   Both surveys report a modest decrease in the units of WB and RBC units transfused (4%-7%).  Likewise, plasma distributions decreased over 20%. Platelet collections have remained steady from 2011 to 2013, but the number of platelet units transfused increased 5-15%.  AABB and NBCUS survey results also reported less wasted WB, RBCs and platelets in 2013.  If current trends in the decline of blood collections continue, hospitals may have a shortage of blood products which may impact emergency preparedness plans and blood usage policies in the future.
References:
Chung KW, Basavaraju SV, Mu Y, van Santen KL, Haass KA, Henry R, Berger J, Kuehnert MJ. Declining blood collection and utilization in the United States. Transfusion 2016.
Transfusion offers CME credit for this study! Log on at www.wileyhealthlearning.com/trf.